Tool successfully added to your selection
Tool successfully removed from your selection
Example: Data collection tool
Example: Data collection tool, guidance, training...
Add to the selection
Remove from the selection
What is the JET?


The JET – the JIPS Essential Toolkit – is a collection of easily accessible tools and methodology guides for conducting a profiling exercise from start to finish. The toolkit is built from our collective experiences working in the field, so our colleagues and partners around the world don't need to start from scratch each time. Phew!
Why embark on a profiling exercise?


People are displaced for many different reasons, face unique challenges, and develop innovative strategies for adapting to their new realities. A profiling exercise helps to create a shared understanding of a complex displacement situation. It does this by producing an agreed-upon evidence-base for designing programs and policies to support solutions for displaced people.
Who developed the JET?


This toolkit was developed by the enthusiastic team at the Joint IDP Profiling Service (JIPS).
JIPS
is an inter-agency service that offers support to profiling of displacement situations globally. It does this, by bringing partners together under one collaborative data collection process, and by providing technical expertise throughout to achieve robust and agreed-upon results.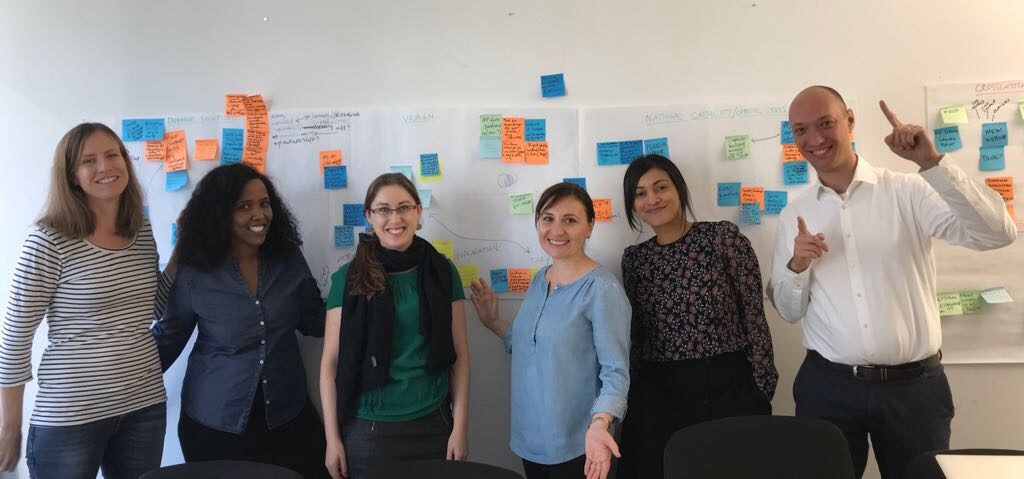 How to use the JET?


The 

JET

 is organised into the 6 phases of the profiling process. In the 
overview
 for each phase, we explain where it fits in the process, its key components and how to plan and implement it. Different types of tools then help you through each phase. These are divided into: templates, guidance documents and checklists.
The templates can be adapted to different profiling contexts or simply used for inspiration during the planning of a profiling exercise.

Our guidance delves deeper into a topic, gives valuable tips and things to consider in different contexts, and breaks down the more challenging parts of a profiling exercise.

The checklists list the steps within each phase of the profiling process so you can check the boxes off as you go.
Finally, to make sure you can find all the information you need, each tool comes with examples from recent profiling exercises and links to complementary resources developed by our partners.


What's next for the JET?


As our experience expands, so will the JET. Stay tuned for new tools in 2018 on measuring progress towards durable solutions, adapting profiling in urban contexts, collaborative data analysis, and more!
And don't forget that the JET is YOUR toolkit.


Please 
get in touch
to suggest a tool that you think will enrich the field of profiling in displacement situations. We also welcome any feedback on the existing tools and the website itself.